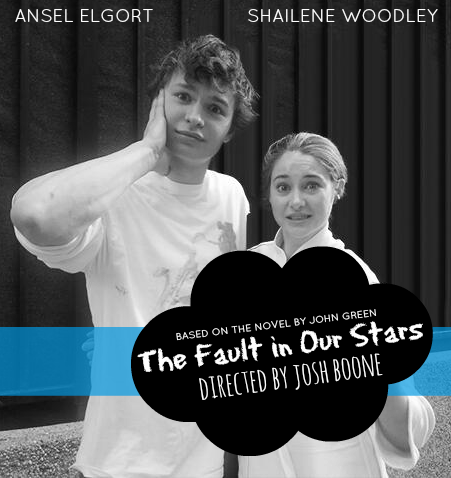 John Green's latest heart/ground-breaking YA novel,
The Fault in our Stars
, is turning into a film, as you all know...and the question is: who will play our beloved characters that seem to hop right out of the pages and drill themselves in our hearts?
It's official, guys! Hazel Grace Lancaster and Augustus Waters has finally been cast. It's none other than
Shailene Woodley and Ansel Elgort
, respectively.
Shailene signed in for the role first after auditioning for the part...and after much deliberation, Ansel followed.
I won't comment on the looks, because we all know that Hollywood can do wonders that we can't even begin to fathom. And I strongly believe that it's the protrayal, the acting, that carries the character and not the looks (as evidenced by Jennifer Lawrence's stunning portrayal of Katniss Everdeen from the Hunger Games movie). Before anyone criticize the choice, let us absorb the fact that they are chosen for a reason and the people behind these choices are individuals that worked in the industry far longer than anyone of us ever would and that they are in a close working relation to the creator himself, John Green. If anyone should have a say in this, it would definitely the author. And if John Green approves, I do to. No complanin'.
Not satisfied?
Click here.
(
Go ahead, click on and see another level of awesomeness unravel.
)
On a side note, Shailene would be playing Mary Jane in the recent adaptation of Spiderman, and oh, as the lead female in Divergent (which #loseralert I still haven't read), in which Ansel will be playing his brother. If somehow it feels like it will just get kinda mixed up, don't worry for I'm sure these things will sort themselves out.
I don't feel anything but excitement and thrill for the upcoming adaptation In the meantime, just DFTBA!
:)
How do you feel about this development? Comment up and let's talk! :)