I was lazily scrolling through Twitter yesterday when I stumbled upon an interesting
tweet
from
Aentee
. Apparently, there's this thing that's currently happening in the book blogosphere: curiously tagged as
#AsianLitBingo
- and I decided to check it out.
So as a short background,
May
is designated as the
Asian American Heritage Month
in the U.S. In line with this, a group of book bloggers, headed by
Shenwei
, thought of a perfect way to celebrate it by holding a readathon/reading challenge specifically targeting
books with Asian main characters (MCs) written by Asian authors
. Isn't it nice? I though so, too.
This reading challenge takes the form of a 5x5 bingo board with a total of 25 reading prompts. Basic goal is to complete at least one line (5 books) in this board either vertically, horizontally, or diagonally. But, of course, you can also exhaust all the 25 prompts and go all out! It's all up to you! However, there are a few ground rules to remember:
Book must have an Asian main character (can be one of several main characters) and be by an Asian author to qualify. It does not have to be #ownvoices, but #ownvoices is strongly encouraged.
Book can be a novel/novella/novelette or comic book/graphic novel.
Book must be read during May 1st through May 31st to qualify.
Review link-up will close end of June 1st at midnight PDT. The extra margin is to give people the opportunity to write up a review for a book they might have finished late May 31st. We'll follow the honor system assuming you didn't read the book on June 1st.
Besides this being such an absolute delight,
this also doubles as a contest!
For more in-depth mechanics for this challenge, you can check out
Shenwei's master post
.
So here's is the #AsianLitBingo board designed by Aantee:
So I am targeting the
3rd horizontal line
in the board. Now that I think about it, I really had a shortage of books written by Asian authors in my past reading lists - except maybe the obvious
Haruki Murakami
obsession. This is really a great chance to meet new authors - good thing the group provided a reeeeeally exhaustive
list of recommendations
for this challenge which you can view
HERE
.
As for my TBR list, here goes:
Contemporary with Asian MC
Always and Forever, Lara Jean by Jenny Han
I'm not sure if joining this challenge is just an excuse to read
Jenny Han
's latest offering or the other way around but any other way, I. AM. NOT. COMPLAINING. I've been waiting since forever for this book after
P.S. I Still Love You
so it;s really nice that it is qualified for this challenge.
Retelling with Asian MC
The Forbidden Wish by Jessica Khoury
Found this in the list mentioned above and upon reading the blurb, I became instantly interested. This is a YA retelling of the story of Aladdin and received really good ratings and reviews at Goodreads. Plus, can you spot that S.J. Maas comment? Yeah, even
I
am freaking out.
FREE SPACE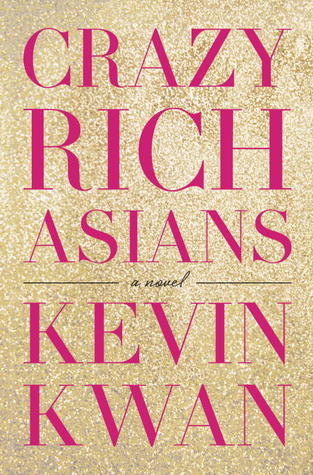 Crazy Rich Asians by Kevin Kwan
I purposely aimed for that Free Space back there so that I could read two contemporaries in this challenge. God, I love contemporary fiction. But anyway, this is a book that I've been dying to read since forever but for some weird reason it always got put off. But since a
movie
is in the works already, might as well try this one now before all the hype swallows it whole. (
#ReadIt1st!!!
) I heard it's hilarious.
Historical Fiction with Asian MC
Everything I Never Told You by Celeste Ng
Another YA book in the roster. Saw this at
Aentee's review
and it got an exemplary review so what am I even asking for, right? Plus, impressive blurb at Goodreads. #sold

SFF with Asian MC
The Paper Menagerie and Other Stories by Ken Liu
The Terracotta Bride by Zen Cho
The Star Maiden by Roshani Chokshi
Torn lady, here! Again, I found these from the list. Let's what happens - whatever gives. :)
So there you have it: my TBR list for this challenge. Honestly, it's been a while since I did something fun in this blog... s
o I guess this is the first of many? I am really excited for this.
Are you joining, too? Comment up and let's talk! :)